Frequently Asked Questions
We get asked some questions a lot, so we thought it prudent to have the answers here. If your query isn't answered below, just drop an email to hello [at] verdantbrewing dot co or get in touch on our social feeds (Facebook, Instagram or Twitter feeds).
Can I buy cans directly from you?
We're stocked in some amazing bottle shops and bars all around the country, but you can also get cans super fresh straight from us, new releases available online at 10:30am every Wednesday on the webshop. We used to sell out in a few hours, so for advance information of what's going live, join our mailing list or watch our Facebook, Instagram or Twitter feeds. You can also buy cans at our Taproom in Penryn.
Webshop Delivery
We offer a varied rate, based on £5 per box, with up to 24 cans to a box and free shipping for orders over £50 (excluding NI & Highlands). Typically we endeavour to have parcels dispatched and delivered within 24hrs. However, during busier periods and given the limitations of the brewery being based in a remote area of Cornwall, delivery times may increase.
Delivery Costs (DPD): 
- 6-24 Cans = £5
- Saturday or Sunday special delivery = £8
- FREE SHIPPING for orders over £50
We would like to distribute your beer in [COUNTRY] can we buy a pallet or two?
We already have a bunch of export partners across the globe, but send us an email to [ export at verdantbrewing dot co] and we can have a look at your query.
I run a pub, bottleshop, bar or restaurant. Can I buy your beer?
We would love to get some beers to you! We distribute ourselves locally and have great distribution partners around the UK. Drop us an email to [sales at verdantbrewing dot co] and we can point you in the right direction.
Do you have glassware for sale?
We do have glassware to sell from time to time, alongside some other merch, so make sure to check our webshop regularly!
Do you have a Tap Room?
Yes we do! The Verdant Taproom is now open at the Brewery site in Penryn and offers 16 keg lines + 4 cask lines alongside truly authentic Neapolitan wood fired pizzas. You can also drink our beers at their freshest from our lovely little Seafood Bar on the Quay in Falmouth.
Do you do brewery tours?
We are currently not offering brewery tours, but if you come to the Taproom we can give you a quick glance and talk you through the setup if we have someone spare.
I have an Instagram account with [X] amount of followers, would you like to send me some free beer to review?
As much as we love instagram and social media to get the news of what's happening in the brewery out to people, we do not buy into this idea of sending freebies for reviews. We get it, but we want fair reviews for us and other beer drinkers, and this is not the right way to do it. So if you would like to review our beers, your best chance will be to buy some cans from our webshop or track it down in an independent bottle shop.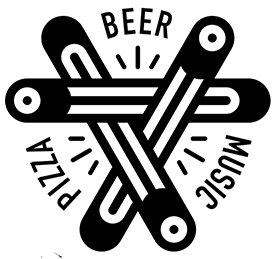 Our Taproom is situated right next to our Brewery in Penryn.
The place is open Wednesday - Sunday and offers 16 draught taps + 4 cask lines + bottles & cans to drink in and takeaway. Alongside all of that we are offering truly authentic Neapolitan wood fired pizzas.
Verdant Seafood Bar is our cosy taproom in Falmouth serving delicious Cornish fish dishes and eight taps of our freshest beers. Hit the link for what's pouring right now, sample menus and directions.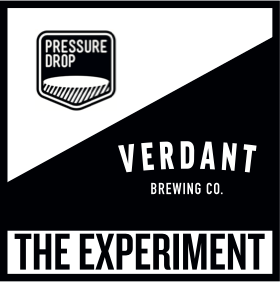 A joint venture with Pressure Drop Brewing, The Experiment is our relaxed bar serving the freshest beer in a railway arch in Hackney, London. Hit the link to see what's pouring and how to find us.