Terms & Conditions of Sale
Age Restriction
You must be 18 or older to buy alcohol. By placing an order with us online you are confirming you are 18 or older. It is an offence to sell alcohol to anyone under the age of 18 in the UK.
If you are buying alcohol for someone else the recipient also has to be 18 or older.
Deliveries must be accepted by a person aged 18 or older. If our couriers are in any doubt about the age of the recipient on delivery, they will request some form of ID. We reserve the right to cancel the delivery if the age and identity of the recipient is in doubt.
Orders
If we are unable to fulfil the whole of your order for any reason and have to replace some items - the items will be swapped and you will be notified via contact email address provided on your order about the unfulfillment. We will always replace items of similar value/size/type. If there's more than 3 items that we can't fulfil with your order, we reserve the right to hold off on your order and contact you for further instructions how you would like to proceed.
 If you have placed an order for any items that were on Pre Order basis, please ensure that you make a note of the targeted dispatch date and that this might be subject to change. If there are any delays on pre-ordered items we will contact you immediately to give an up to date estimate.
If we feel that your order has been placed with the intention to resell the beer at a higher markup your order will be cancelled. This platform is a retail sales outlet for the public to purchase our beers. This is not a wholesale platform. We can not provide invoices for orders placed on this website. All orders will be delivered a digital receipt of purchase.
Gift Vouchers
We do offer electronic gift vouchers that can be redeemed on any of the items purchased on our website, whether it's beer or merchandise. We offer vouchers of the value of £10, £25, £50 and £100. The gift vouchers cannot be refunded or exchanged for cash and will expire after 12 months of purchase.
Standard Returns Policy
If goods are to be returned to Verdant Brewing Co, they must be returned in their original packaging, within 14 days of purchase. You will be refunded for the goods once received back into our warehouse, minus applicable shipping costs, unless the return concerns faulty or damaged goods. Contact us at webshop@verdantbrewing.co if you would like to return your goods back to us and we will help you to do this.
Faulty or Damaged Items
If there is a problem with your order or items are faulty, you must inform Verdant Brewing Co within 30 days of receipt of the order to obtain a refund. To report a problem please contact us at webshop@verdantbrewing.co. We are unfortunately unable to offer refunds after this time period has elapsed, but we will do everything in our power to try to work something out.
If an attempted delivery is obviously damaged, you are within your rights to refuse the order, at which point it will be returned to us. If you choose to do this, please contact us at webshop@verdantbrewing.co and we will either resend the order, or issue a full refund or offer a voucher for the spent amount on your next order, whichever is preferable.
Failed Deliveries
We cannot accept responsibility for delivery failure if you provide an incorrect address and postal code or incorrect contact telephone number. Please check this information when placing your order.
This does not affect your statutory rights.
Replacements
If you have ordered an incorrect size for an item of clothing, we are happy to offer a replacement item (if available) if we are notified within 14 days of the purchase, provided the incorrect item is returned to us in an unworn, saleable condition with all tags still attached. If no replacement is available, please see our returns policy above.
Taxes and Other Charges
As these orders are paid for in the UK, VAT is payable on all online shop orders regardless of the final destination country. We keep all international surcharges to a minimum where possible, but this charge is not something we can waiver.
These terms and conditions do not affect your statutory rights.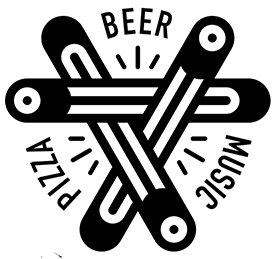 Our Taproom is situated right next to our Brewery in Penryn.
The place is open Wednesday - Sunday and offers 16 draught taps + 4 cask lines + bottles & cans to drink in and takeaway. Alongside all of that we are offering truly authentic Neapolitan wood fired pizzas.
Verdant Seafood Bar is our cosy taproom in Falmouth serving delicious Cornish fish dishes and eight taps of our freshest beers. Hit the link for what's pouring right now, sample menus and directions.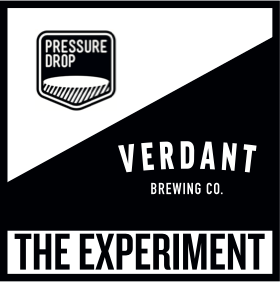 A joint venture with Pressure Drop Brewing, The Experiment is our relaxed bar serving the freshest beer in a railway arch in Hackney, London. Hit the link to see what's pouring and how to find us.